Helping Out HEROES (HOH)
Rebate Program
*HERO Assistance up to $1200.00

Who Qualifies for the Rebate?
All Military - Active or Retired
Active Law Enforcement
Active Fire & Rescue
Active First Responders
*Terms and conditions apply - Lender must approve rebate*
How do you get HOH Rebate?
Easy as 1...2...3
(1) Sign Buyers Brokerage Agreement
& HOH Terms and Conditions
Sign a Buyers Brokerage Agreement allowing ARP to be the Exclusive Representative of you in the purchase of your new home/property.
You also must complete and sign the HOH Terms and Conditions. These 2 forms must be completed in full and signed to be eligible for HOH Rebate.


•

If you're already working with another Agent and you have signed a Buyer's Brokerage Agreement, We cannot provide you with representation and you will not be eligible for the HOH Rebate. However, IF in the future you are no longer working with the Agent and can provide me with documentation showing the agreement is canceled, then I MAY be able to assist/represent you.

Click here to REQUEST forms
________
(2) Meet and Make a Plan
Now we set up a meeting and working together we decide what your needs and criteria are for your New Home. Making sure all Lender docs are in place for whatever type of Mortgage you are getting or we know the budget for Cash purchases.

If you need a recommendation for a Lender let us know, as we can put you in touch with a few that we have successfully worked with in the past.

You can now search and save homes on our site PickiVickiHomes.com allowing us to match up specific guidelines with your saved/favorite homes.

Set up meeting/request info

*Part of being eligible for the HOH rebate requires you to do a quick drive-by of the homes you like (BEFORE we set up appt to view interior), (not getting out of the car or approaching property) just to observe curb appeal and testing out any drive time back and forth from your favorite places or even work.
We set up ALL the appointments for you to view and get the needed details on homes you like after you have eliminated the ones you no longer have an interest in. When we find the perfect home we write up the offer and get you Under Contract.

Don't worry it's not all contracts and legal terms... we have FUN along the way because we LOVE WHAT WE DO AND IT SHOWS!
________
(3) Close of Escrow - Closing Day
We made it! Closing Day. Nerves get a little crazy on this day but not to worry. We will be at the Closing and helping to make sure things go as smoothly as possible.
Once all docs are complete and Escrow is Closed out (Closing is done and Title transferred) you are done! You will receive the HOH Rebate (*Terms and conditions apply) within 10 days after Closing (some instances at Closing for use as Closing Cost, etc)
That's it... no strings.
*Terms and conditions apply - Lender must approve rebate*

We hope that you will think of us the next time you choose to Sell or Buy. Please also let your friends know not only did we get to Closing but how much fun we had while going through this very important time in your life. We LOVE your referrals and promise to take great care of them! Thank You for allowing us to help you!

Go ahead and explain to your friends/family why they NEED PickiVicki on their side!

________
Inquire about my new HOH Listing rebates with PickiVicki as well. Now you will be able to use the rebate towards Seller Closing Cost assistance or whatever you may like. Contact me today!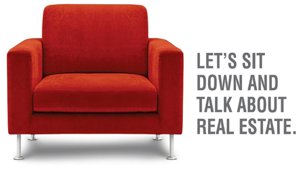 *Terms and conditions apply - Lender must approve rebate*